MIXED USE DEVELOPMENTS
Mixed uses are precincts and plots zoned for lower density development uses, and are for developments other than offices.
MULTI-USE DEVELOPMENTS
Versatile developments for every need of a world-class city.
Retail businesses, shopping centers, hotels, universities, hospitals, serviced apartments and showrooms are just some of the mixed use developments planned for PPCC. These developments will support the high density Central Business District by providing the supporting functions a modern city and its occupants will require.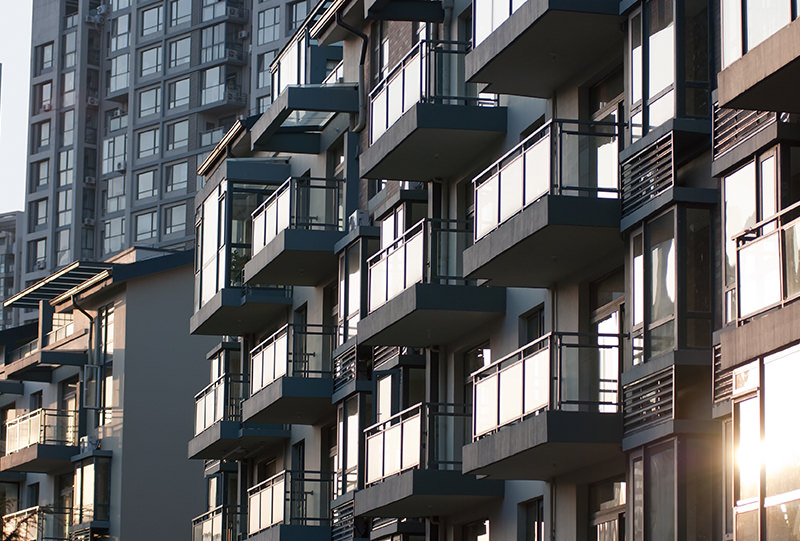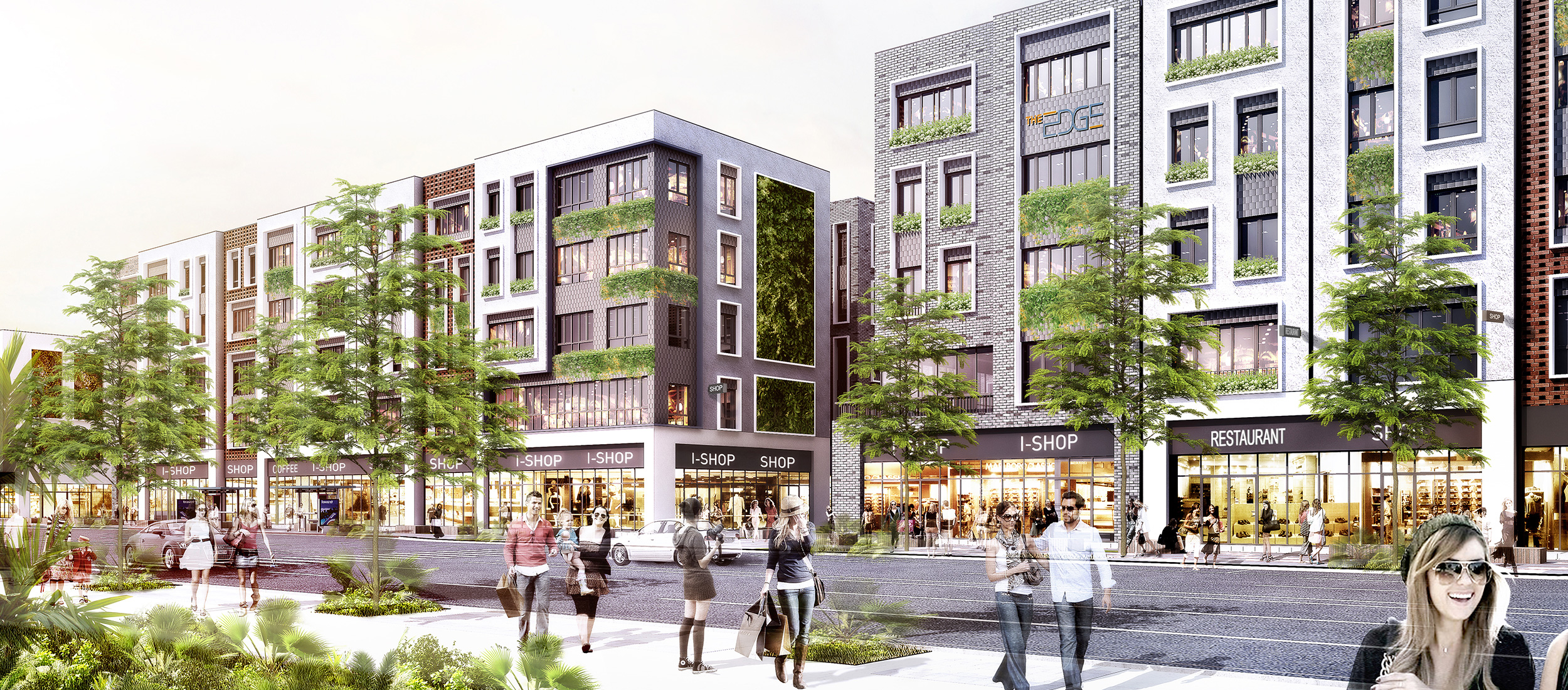 THE EDGE
Located right next to Central Park in the heart of Phnom Penh City Center, The Edge is an exclusive 4 to 5-storey 93-unit freehold development that offers a perfect combination of prestige, style and convenience.
Design
Flexible Functionality —


At its core is flexibility and versatility. All ROVO units are designed with flexible-form of space for business operators who are free to set up the space according to own preferences. Be it a café, a restaurant, a start-up office, a bank, a boutique hotel, a meeting room or even a music studio, the option is limitless.
The Experience —
Conceptualized by highly sought-after award-winning design consultant, logon Ltd., each ROVO is carefully conceptualized and planned from the inside out to ensure a very useable space encapsulated in a timeless design. The façade is designed with Khmer inspired artwork, neutral colored finishes and brick walls, all designed specially by logon Ltd. Full length glass windows line each unit allow for natural light to enter. Inner plazas and green space have also been created for outdoor leisure. 6-metre wide facades allow for maximum visibility and shop frontage.
Another feature in this development is Phnom Penh's first multi-storey car park featuring a planter-box façade. This not only adds a touch of greenery but also lets tenants and shoppers have sheltered access to their cars.
Roads leading up to the development are 30 meters wide with walkways emphasizing pedestrian friendliness, allowing shoppers to stroll around and revel in the Khmer inspired artwork, retail shops and green space.
To ensure a refined touch to The Edge, all utility cables are designed and placed underground. There is a proper planning for fire access. The development will have its estate management to ensure proper refuse disposal and maintenance of facilities. Overall, The Edge offers the entire spectrum of lifestyle working, relaxing and leisure within a safe, comfortable and friendly environment.
Location
A Highly Desirable Neighbourhood —
The Edge is a short stroll to many upcoming amenities including a shopping mall, F&B outlets, a night market, an international school, hotel, service apartments and offices. Yet, this exclusive freehold development integrates seamlessly with the greenery of Central Park, providing a perfect sanctuary away from the hustle and bustle of city life.
The Edge offers small business owners and entrepreneurs a great opportunity to own a strategically located yet affordable retail and office space within Phnom Penh City Center.  An oasis of calmness in the hectic rush of modern city living, The Edge is in a class of its own – dignified, serene and elegant.
Enjoy first mover advantage to this superb development, The Edge.
Project Details:
Developer: Lifestyle Creations Limited (a subsidiary of Shukaku Inc.)
Tenure of Land: Freehold
Site Area: 16,861.40m2
Expected Date of Completion: June 2018
Type of Property: Retail Office Versatile Office (ROVO)
of units: 93
Lot Size: Type A & B – 6×13.8m; Type C – 4.5x16m; Type D & E – 4.5x14m
of Levels: 4 to 5 Levels

Car Parking Provision: 146 cars (multi-level car park building) and 13 cars (outdoor)
Motorbike Parking Provision: 89 bikes (multi-level car park building)
Architect: logon Ltd.